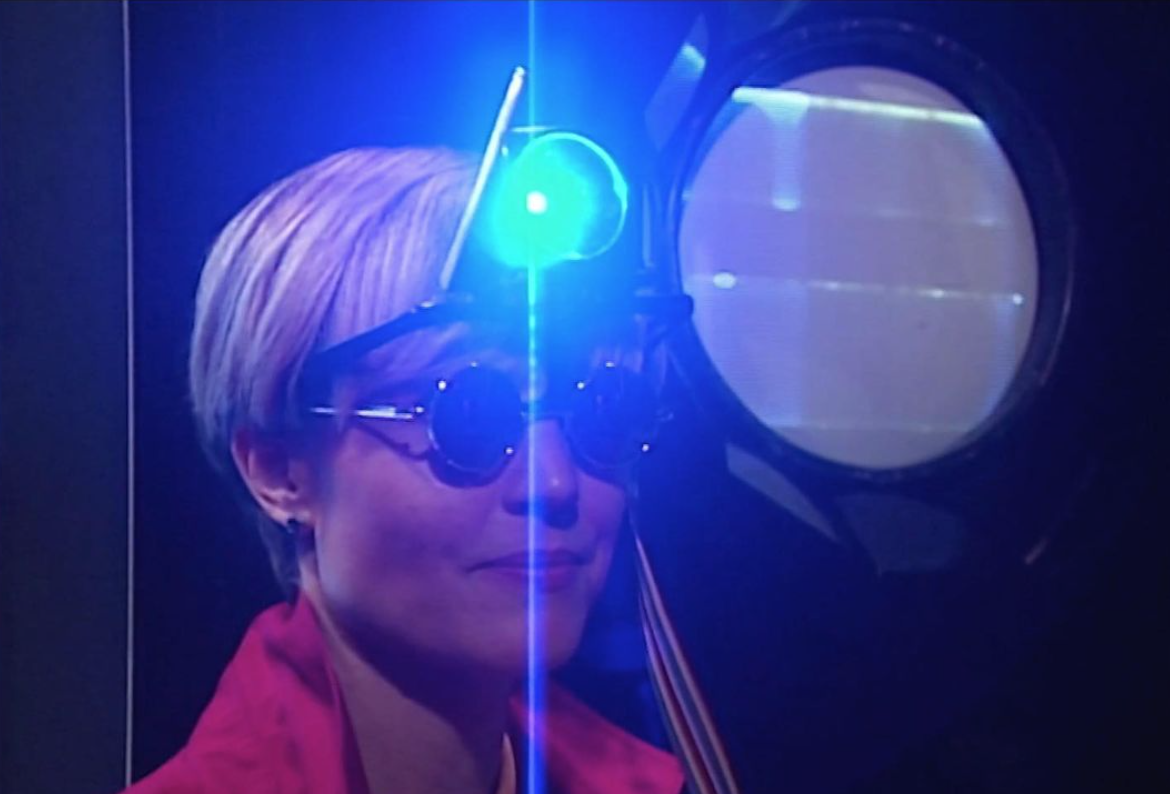 JENNIFER JUNIPER STRATFORD




CONTACT
jjstratford@gmail.com




Jennifer Juniper Stratford is a director, photographer, and video artist based in Los Angeles.

She is the founder and creator of Telefantasy Studios a creative production and video art studio specializing in
in analog and practical effects. With Telefantasy Studios she has designed and directed multimedia performances.
music videos, installations, science fiction serials, Augmented Realities and audio visual experiences.

Her work has been exhibited, broadcast, and screened internationally and includes MoCA, The Hammer Museum,
LACMA, The Getty, CineMarfa, The Museum of the Moving Image New York, New Beverly Cinema, BAM Cinématek
and on public access stations and various exhibitions in cyberspace, and is a recipient of the
Mike Kelley Foundation for the Arts grant.



JENNIFER JUNIPER STRATFORD



EDUCATION
BFA Art Center College of Design
MFA Banzai Institute


INSTALLATION + PERFORMANCE EXHIBITIONS
2018- DO DISTURB Palais De Tokyo Paris, France
2017- Future Ladies of Wrestling at Human Resources Los Angeles, CA
2016- Telefantasy TV -Coaxial Arts Los Angeles
2014- MoCA Lotion w/ Geneva Jacuzzi MoCA Geffen Contemporary Los Angeles
2019- PAF FESTIVAL Olomouc, Czech Republic
2018- Live To Tape / Procedural Processional Open Signal: Portland Community Media Center Portland, Oregon
2017- Future Ladies of Wrestling The Hammer Museum Los Angeles, CA
2017- Kunst Film Fest Centrum Berlin,Germany
2017- PAF - Festival of Film Animation and Contemporary Art Olomouc, Czech Republic
2017 -The Prix Ars Electronica Linz, Austria
2017 -KEIN THEMA 23 No.3 International Glitch Net Digital Art Festival Nürnberg, Germany
2017- Becoming Post-Human Studio at 550 Boston, MA
2016- Friday Flights Getty Museum
2016- Sleepless Dorothy Chandler Pavillion
2016- Femmebit Human Resources Los Angeles
2016- The Future Crew Optics 0:0 Roulette Theater New York,NY
2015- First Look 2015 - Museum of The Moving Image NYC
2014- Live Broadcast on KChung TV, Made in LA Hammer Museum Los Angeles
2014- Cipher: Refraction Culture Hub, New York
2014- Landscape City Eagle Rock Center For The Arts Los Angeles
2014- Hard Tech For a Hard Life [Solo] Projector Projects Los Angeles
2014- META Wrong Biennale Galeria Municipal de Arte Abrantes. Portugal
2014- ŠKVER Art Projekt: Losinj, Croatia
2014- Ghosting VII Ghosting TV Los Angeles,
2014 - Cinematograph -A Video Circuits Screening Duke of Wellington, London
2014 -Spiral Cinema: Screening selections from Undervolt & Co Open Space Baltimore
2014 -Rebuilding The Temple Human Resources Los Angeles
2013-Abstract Currents MoMA New York
2013-TV Party Telic Center Los Angeles
2013-Bodies International Performance Night Court w Ry Rocklyn Art Basel Miami
2013-Action! Moving Image Abstraction Rhys Coren Art Basel - Miami
2013-Smashism Human Resources Los Angeles
2013-Model View Controller w / Erica Magrey Storefront for Art & Architecture NYC
2013-Visions Unveiled Nitehawk Cinema New York
2013-The Wrong New Digital Art Biennale Cyberspace
2013-PARAMETRIC UTOPIA - Espace29, Bordeaux
2013-Ghosting Los Angeles
2013-Leg Room Projector Projects Los Angeles
2013-Bodies International UK Tour
2013-Frieze Art Fair New York
2012 -Instant Revolution Impossible Gallery New York
2012 -Straight to Video presents Lo-fi Sci-fi, Spectacle Theatre, New York
2012 -New Experimental Video Cinemarfa Marfa
2012 -Dark Ages AD Projects New York
2012 -CPH:DOX Maximalism 2 Copenhagen,Denmark
2012 -Gamma World Shangri-La Joshua Tree
2011-CPH:DOX Sound and Vision Live Visuals w John Maus Kunsthal Charlottenborg Copenhagen
2011-Polaroid 50/50/50 Phillips de Pury New York
2011-Mirror Man Show Cave Gallery Los Angeles
2010-Technoir CSP1 Gallery Chicago, IL
2010-The Multinauts New Beverly Cinema Los Angeles
2010-Crash on Volturnous Ricardo Monteblan Theatre, Hollywood

PERFORMANCES
2018- Audio Visual Installation in collaboration with Suzanne Ciani for Ambient Church
2016- Durational Video performance in collaboration with Suzanne Ciani Moogfest
2015- RepsVsSeps with Alexandre Segade REDCAT Theater
2013- Miss High Leg Kick's FASHION BUS Fringe Festival Edinburgh


ARTIST LECTURE
California Institue of The Arts
Carnegie Mellon University
USC Roski School of Art
Art Center College of Design
Otis College of Art & Design
University of Guelph
Open Source Forum Los Angeles

COMMISSIONS
Acne Studios
Polaroid
Impossible Project
Vice Magazine
Warner Brothers Records
Beck's Green Box Project
MINI Not Normal Campaign
Arts Council England
Ribbon Music
Dublab
Heavy Midnights
Warp Records
Domino Records
Ribbon Music
I Dream of Wires
Ghostly International
Buena Vista Discography

PRODUCTIONS OF PUBLIC ACCESS TELEVISION PROGRAMS
Dungeon Majesty 2004-2009
The Multinauts 2010-2012

FREELANCE WRITING
Film Columnist at The Front
Film Columnist at Vice Magazine
Contributor to Textfield Magazine